Get the weekly inside scoop on the best international happenings in NYC, and exclusive discounts on our events.
Announcements
Sign up for our newsletter to stay up-to-date with international events in NYC and special offers.
Read our most recent newsletter here.
New York International's relocation guide, New York for Internationals: Relocating, Living, Working is now available for sale in our online store!
Tweets by @ny_intl
December 11, 2013
The 1893 Judson Memorial -- Washington Square In 1884, when the devout Baptist John D. Rockefeller permanently moved his family from Cleveland to New York City, he was probably already well aware of the works of Edward Judson.  ...
By Tom Miller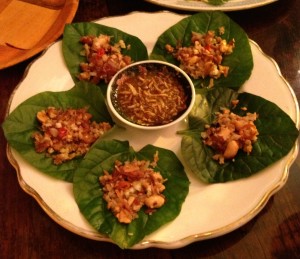 December 9, 2013
Uncle Boons Why Come Here? Elevated Thai cooking with authentic flavors, lively atmosphere. Having spent five weeks in Thailand, I like to consider myself a Thai aficionado of sorts....
By Jay Zygmunt
December 11, 2013
Looking to Generate Qualified Leads from Social Media? Leadsift Has A New Solution Other than a paying customer, the second best thing for any business is a qualified lead. This is someone who is INTERESTED in the product or service you are selling and is qualified to buy it....
By Ramon Ray